You can edit your cover or profile image at any time by hovering over your profile picture or by clicking the Edit Profile icon

located in the upper right hand corner of your profile.
Hover or select Edit Images
Select Cover Image or Profile Image
Choose from a selection of cover images we offer or Upload your own image by clicking on Upload my own image
If you are changing your current Cover Image or Profile image, you will also be able to choose a previous one.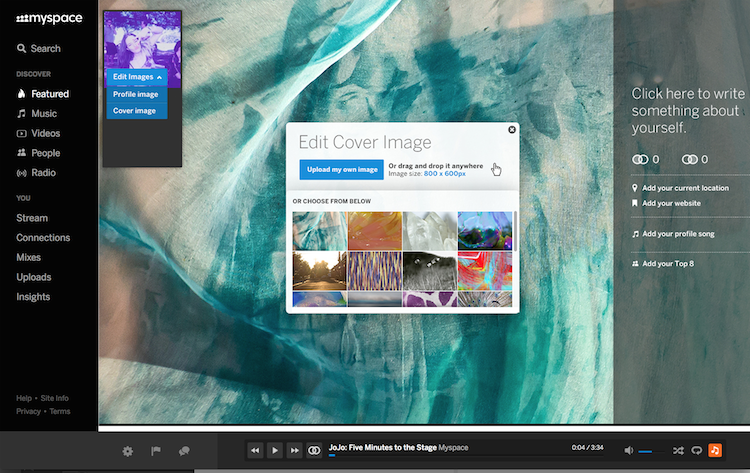 Things to Note
The best image size for cover images is 2048x940 with the focal point of the image being the center 1490x940
Minimum size for cover images is 800x600 pixels
All cover images are public facing so choose an image that best represents you and does not violate our Terms of Service.
Click here to learn more about how uploading images to Myspace