To upload a song or audio track to Myspace, follow the steps below.
From a desktop computer go to the upload section for music
Click Upload songs or simply drag and drop the file(s) into the designated area
Select the file(s) from your computer
Fill out the required fields
Select Save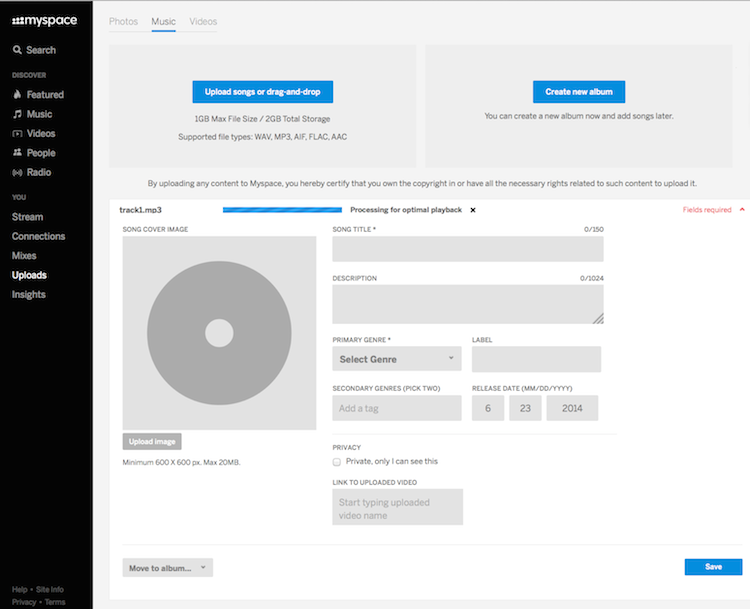 Once you upload music and it is public on your profile you will get a catalog page where users can discover and play your music. Your Account Type must be listed as Musician, DJ/Producer, Comedian, or Venue to get a catalog page.
Keep in mind
Supported file types are WAV, MP3, AIF, FLAC, AAC
If a file fails to upload, make sure the file isn't corrupt and Upload it again
50 songs total
1GB Per Song Upload & 2GB Maximum Total Storage
When playing your music from the Upload page, the player will turn purple and the activity won't appear in your stream
The highest streaming bit rate for music uploaded after May, 01, 2013 is 320kbps